Banks and Finance

The Banking and Finance Industry in the Philippines has always been at the forefront of I.T. solutions and innovations, especially in the Mobile arena. This has allowed the industry to provide seamless consumer and enterprise services locally and internationally.
In the Philippines, there are currently 42 universal and commercial banks, 58 thrift banks, 467 rural banks, 28 credit unions and 9 non-banks with quasi-banking functions, all licensed with the Bangko Sentral ng Pilipinas.
100% security for your Network, IP, and Website against threats and vulnerabilities
Imaginet understands the critical nature of security in the Banking & Insurance industry. Valuable customer data and details must always be secure and private. With leaders in Ethical Hacking and Network Security as partners, Imaginet works to internationally recognized processes to meet industry compliance standards and requirements. We ensure your IT security so that you can focus on your bottom line.

Have a Consultant call me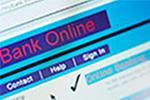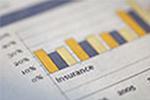 The following case studies are representative of work performed for the Banking & Finance industry in the Philippines.
Industry references are available on request.